Corporate Profile
We are a clinical-stage dermatology company focused on identifying, developing and commercializing branded and generic topical drug products for the treatment of skin diseases. Our current product candidate pipeline consists of late-stage branded product candidates that leverage our proprietary, silica-based microencapsulation technology platform, and several generic product candidates across multiple indications.

Our lead branded product candidate, TWIN, is a novel, once-daily, non-antibiotic topical cream that we are developing for the treatment of acne vulgaris (acne). We expect to commence pivotal Phase III clinical trials evaluating the safety and efficacy of TWIN in the fourth quarter of 2018 and expect to report top-line data from these trials in 2019. Our other branded product candidates are: SIRS-T, a topical cream containing encapsulated tretinoin for the potential treatment of acne; and Epsolay (formerly VERED), a potential treatment for subtype II rosacea. In June 2018, we commenced the pivotal Phase III clinical program evaluating the safety and efficacy of Epsolay in subjects with subtype II rosacea and expect to report top-line data from these trials in 2019. The pivotal Phase III clinical program for Epsolay is being conducted in accordance with a Special Protocol Assessment agreement with the FDA regarding the design of the pivotal trials.

We are also currently developing a portfolio of six generic topical dermatological products. Our most advanced generic product candidate is ivermectin cream, 1%, for the treatment of inflammatory lesions associated with rosacea, which is being developed in collaboration with Perrigo UK Finco Limited Partnership (Perrigo). In March 2017, Perrigo submitted an abbreviated new drug application (ANDA) with a Paragraph IV certification for ivermectin cream, 1% to the FDA. In January 2018, this ANDA was tentatively approved by the FDA.
Stock Quote
Exchange
Volume
Today's Open
Previous Close
Copyright West LLC. Minimum 15 minutes delayed.
Stock Chart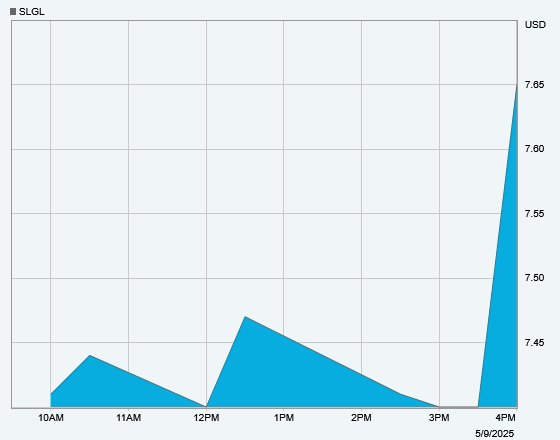 News Releases
| Date | Title |   |
| --- | --- | --- |
| Feb 06, 2019 | |   |
| Jan 15, 2019 | |   |
| Dec 17, 2018 | |   |
Events
There are currently no events to display.