Corporate Profile
We are a clinical-stage dermatology company focused on identifying, developing and commercializing branded and generic topical drug products for the treatment of skin diseases. Our current product candidate pipeline consists of late-stage branded product candidates that leverage our proprietary, silica-based microencapsulation technology platform, and several generic product candidates across multiple indications. Our lead product candidate, TWIN, is a novel, once-daily, non-antibiotic topical cream that we are developing for the treatment of acne vulgaris, or acne. We recently completed a 726 subject, double-blind, placebo-controlled, six-arm, multi-center Phase II clinical trial designed to assess the safety and efficacy of TWIN in subjects with facial acne. In this trial, TWIN demonstrated statistically significant improvements in all pre-defined co-primary and secondary efficacy endpoints, as compared to vehicle. Subject to an End of Phase II meeting to be scheduled with the FDA, we plan to initiate two pivotal Phase III trials for TWIN in the United States in the second half of 2018 and expect to report top-line data from these trials in 2019. Our other branded product candidates are: SIRS-T, a topical cream containing encapsulated tretinoin for the potential treatment of acne; and VERED, a potential treatment for subtype II rosacea.

We designed our proprietary, silica-based microencapsulation technology platform to enhance the tolerability and stability of topical drugs while maintaining their efficacy. Topical drugs often struggle to balance achieving both high efficacy and high tolerability. Our technology platform entraps active ingredients in an inert, inorganic silica shell, which creates an unnoticeable barrier between the active ingredient and the skin. The resulting microcapsules are designed to allow the entrapped active ingredients to gradually migrate through the pores of the shell and deliver active ingredient doses onto the skin in a controlled manner, resulting in improved tolerability and stability without sacrificing efficacy. By separately encapsulating active ingredients within protective silica shells, our technology platform also enables the production of novel fixed-dose active ingredient combinations that otherwise would not be stable. We believe that our microencapsulation technology has the potential to be used for topical drug products to treat a variety of skin diseases. As a result of the FDA having already approved silica as a safe excipient for topical drug products, we expect the review process for each of our current branded product candidates to be conducted according to the FDA's 505(b)(2) regulatory pathway, which may provide for a more efficient regulatory process by permitting us to rely, in part, upon the FDA's previous findings of safety and efficacy of an approved product.
Stock Quote
Exchange
Volume
Today's Open
Previous Close
Copyright Nasdaq. Minimum 15 minutes delayed.
Stock Chart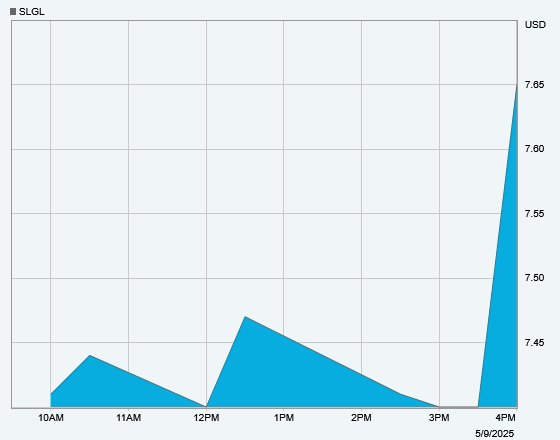 News Releases
| Date | Title |   |
| --- | --- | --- |
| Aug 08, 2018 | |   |
| Jun 18, 2018 | |   |
| May 29, 2018 | |   |
Events
There are currently no events to display.